Solutions for your leaders
Great Leadership begins with self-awareness.  It is only when leaders understand them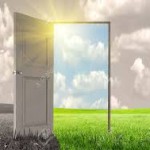 selves that they can effectively lead and grow others.  Sharp Pencils programs are designed to provoke reflection on current leadership practices and consider what the real impact is of existing thinking and behaviour.
Leveraging contemporary neuroscience leaders are challenged to rethink and redesign their personal approach to leadership in order to improve their own and others performance.  Leaders learn what it takes to motivate, inspire and lead teams successfully and how to build a culture and legacy to be proud of.
If you are looking for unique and tailored Leadership development designed to align with your organisations vision, values and strategy, contact us.
Leading with the Brain in Mind :  In the 21st Century we are paid for the quality of our thinking.  Are you getting them most from your brain?  Are you helping or hindering your staff in getting the most from theirs?

"What an eye-opener. I had no idea that I could actually be hindering my team's performance. "
Leadership Essentials :  A series of short half and  2 x half day programs exploring current thinking and practical strategies.  Series includes Leading Change, Leading Innovation, Leader as Coach and Leading with Emotional Intelligence.
 "I feel confident now that I can make a difference as a leader."
Building Leadership Excellence: an experiential and reflective approach designed to challenge and test  existing thinking patterns alongside formal knowledge and skills acquisition base on Neuroleadership concepts.
"This was challenging and uncomfortable at times, but it was exactly what we needed.  Our staff are already noticing (and liking) the difference in our Leadership Team."
Adding Science to the Art of Leadership :  what are the "game changers" from this field that leaders can leverage? A practical "do it now" approach that brings neuroscience into the easy reach of leaders.
"There really are some "game changers" for leaders  coming from this field."
Back to Services.
@2020 Sharp Pencils.  All Rights Reserved.