About us
Jennie Hill is the force behind Sharp Pencils, a professional coaching  and specialised training business focused on optimising leadership impact through sustainable positive change.
Jennie  has over 30 years' experience in Executive leadership and development initiatives across a range of industries – Education, IT Operations and Human Resources.    That experience is evident in the tailored workshops she designs and delivers for strategy development and implementation, leadership excellence programs, team building and practical skills development.
Her clients benefit from Jennie's broad personal experience in organisations of all shapes and sizes. She has worked for large government and corporate entities as well as small privately owned businesses and even helped a friend run a small safari business in Africa.
A Professionally Certified Coach (PCC), Jennie has more than 2500 hours experience of coaching individuals and teams including CEO's, senior managers, new and emerging leaders, change teams and business owners. She is an experienced and inspiring facilitator, trainer and speaker.
Jennie partners with individuals and organisations to optimise their return on investment in people. Her focus is on practical versus theoretical change.  Using a neuroscience based approach to learning and development, Jennie challenges existing thinking to interest and motivate leaders to take on new behaviours and achieve tangible business results.  Jennie's commitment to positive change, her results focus, empathy, energy and humour ensure partnering with her is an inspiring, challenging and enjoyable experience.
Recent client results:
Manager fast tracked her leadership skills so noticeably that her CEO was asking "what is XXX on?"
Increased Team alignment and cohesion through improved communication; roles clarification and accountability measures.
Identified new work habits that resulted in more focus, success and satisfaction for new Director.
Fast tracked IT professional to a promotion they had been chasing for more than a year.
Leadership "Essentials" program empowering front line leaders to build sustainable, high performance teams who love their work.
Realigned Business partnership expectations, clarified vision and got partners focussed on strengths and results.
" Jennie really got me thinking differently.  She got me out of the detail, drama and emotion and up into the vision and strategy – which is exactly where I needed to be."
HR Director, Price Waterhouse Coopers
In addition to running her own  coaching and facilitation practice, Jennie is a sought after trainer of  Executive Coaches globally, delivering ICF credentialed  programs  to corporate and public audiences in Australia and the Asian Pacific Region.   Jennie also facilitates coach training as part of University of Swinburne's Graduate Certificate program.
Training & Qualifications
Bachelor of Commerce (Economics), University of Melbourne
Diploma of Education, University of Melbourne
Graduate Diploma of Communications and Information Technology, University of Melbourne
Professional Certified Coach (PCC), International Coach Federation
Results Professional Certified Coach (PCC)
Certificate Neuroleadership, Neuroleadership Institute
Specialist Coach Training : Executive, Team and Masterful Coaching, Results Coaching Systems
Extended DISC Accredited Consultant
GENO Emotional Intelligence Accredited Consultant
Memberships include:  Australian Institute of Company Directors,  International Coach Federation, Vic ICT4 Women and Australian Psychological Society Coaching Group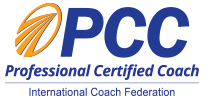 @2018 Sharp Pencils.  All Rights Reserved.